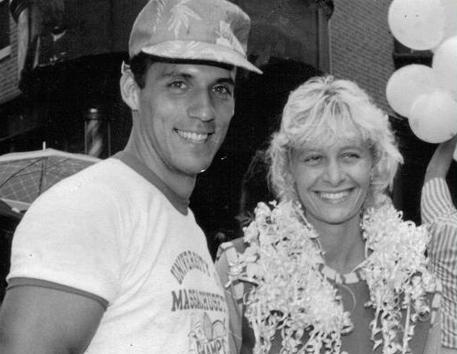 ​
Peter LaChance
Peter is a former Assistant Professor & Director of Strength Development at USMA West Point and USA Gymnastics Safety Certified Instructor. A multi-sport athlete and collegiate football player, Peter received a BS in Nutrition at Cook College, an MS in Exercise Physiology at Penn State, and has worked toward a Doctorate Degree in Exercise Science at UMASS. Peter has served on the Board of Directors for, and is a 22-year member of, the National Strength & Conditioning Association.
He was a Certified Strength and Conditioning Specialist and an NSCA Certified Personal Trainer and was twice re-certified with distinction. He operated a Personal Training/ Consulting Service and was the director of Personal Training at World Gym Lincoln Center. He was the NY State NSCA conference program director for a dozen years.
Pete has made more than four-dozen presentations at NSCA State and National conferences and related sports medicine events and has had more than three dozen publications including a 26 chapter 320-page manual titled "The Theory and Practice of Strength Development". Pete started demonstrating and teaching both gymnastics and strength development in 1988 at USMA, where he taught for more than six years.
In 2001, Pete was selected to represent NY at the High-Performance Gymnastics Coaching Seminar in Indianapolis, IN and became the only NY State designated instructor for the USAG's Level 1-4 professional development certification program. He has a dozen years coaching experience at Gym Kids.

​​

Andrea Arkosi-LaChance
Founder and President of Gym Kids, Inc. since June 15th, 1994, Andrea is a NY State Certified Teacher and USA Gymnastics Federation Safety Certified Instructor. A native Hungarian, Andrea was born into a family with deep gymnastics roots. As nationally recognized gymnasts, her parents also coached while Andrea became Hungarian Champion in Cross-Country Skiing and Regional Record Holder in the Heptathlon.
As a Collegiate gymnast, she competed for the University of Physical Education in Budapest while earning a BS in Physical Education and MS Degree in Gymnastics Coaching. At age 23, Andrea became the youngest ever Assistant Professor of Gymnastics for the University of Physical Education in Budapest. In 1986 she relocated to the USA, married Peter. F. LaChance and had daughters Alexandra, Adrienn and Ariel.
Andrea has worked as Head Gymnastics Coach of Smith College, Northampton MA, with Olympic coach Bela Karolyi in Houston, Texas, and at the Chapin School in NY, NY. During the 1996 Olympic Games in Atlanta, Andrea was selected to work with the Hungarian Olympic Gymnastics Team as their Hungarian Language Agent.
Andrea began the Gym Kids Competitive Team 10 years ago by selecting local young, untrained children, whom she has developed into State, Regional and National Gymnastics Champions and medalists. Andrea is the USAG Region 6 Level 10 Team's coach for the 2001-05 JO National Championships.